how to grow amaryllis bulb in india ,Few bulbs are easier to grow than amaryllis — and few bloom with greater exuberance and beauty. Just plant the bulb in good potting soil, water regularly and provide bright, indirect light. A support stake is handy for keeping the blooms upright, but little else is required. Most varieties will begin blooming six to eight weeks after planting; some can take as long as ten weeks.
Place the pot in a location that receives bright, indirect light. Water sparingly until you see about 2″ of new growth. From then on, water regularly. As the plant grows, turn the pot periodically to encourage the flower stalks to grow straight. Flower buds will appear at the top of each stalk, followed by a dramatic floral display. To prolong the blooms, keep the pot out of direct sunlight.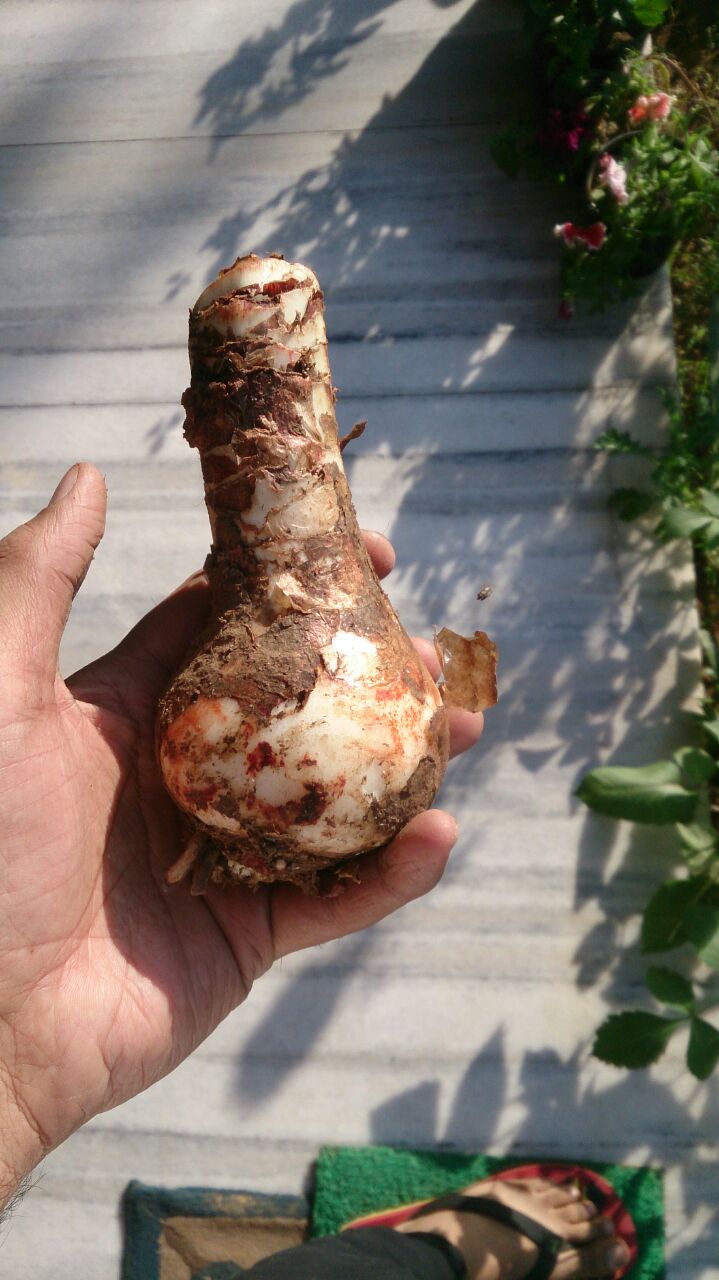 above pic is size of Dutch amaryllis bulb , very big size, almost 300gm, shoot portion will remainu pside, and round portion will go in soil at-least 50%
in Winters amaryllis goes in dormancy , foliage will look weak and it will look like plant is dead, no need to worry
just keep watering your plant regularly whenever you see soil is dry, and periodically keep giving liquid organic fertilizer or cow manure
as season comes it will be ready for bloom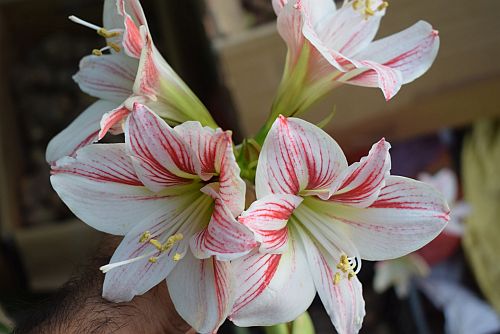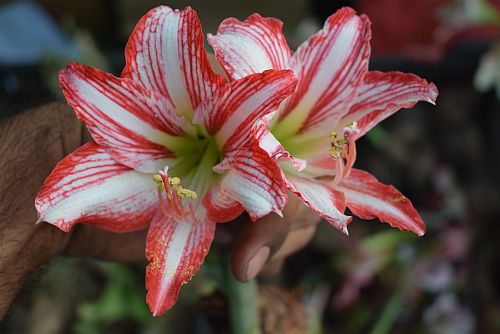 if you wish you can take out bulb during dormancy , they will be absolutely fine, or even if you keep bulbs inside soil that also be fine, just water only when soil is fully dry and water it less, during dormancy bulbs creates small amount of energy for next season bloom.
Buy amaryllis bulbs
https://seedsnpots.com/?s=amaryllis&post_type=product
best quality bulbs
different packs available with different variety to chose from
dutch, double, single good size bulbs firm, already have germination
Keep growing!